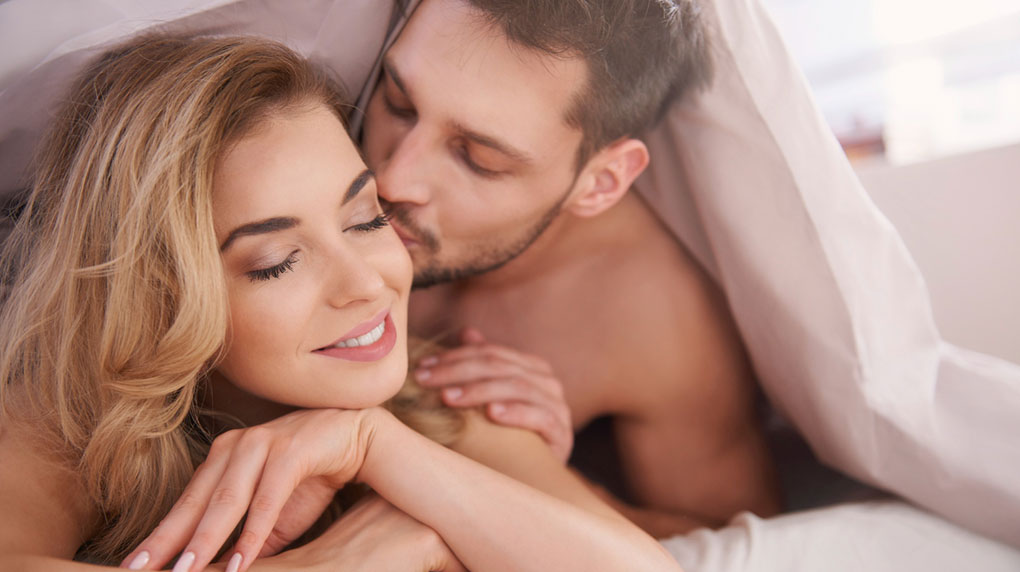 Lubrication plays a crucial role in enhancing comfort and pleasure during sexual activities. But is it considered normal or necessary to use it every time you have sex? This question often arises, and in this discussion, we'll explore the factors that influence the need for lubrication in different sexual scenarios. By understanding the reasons and benefits, we aim to shed light on the topic and help individuals make informed choices regarding their sexual experiences.
How safe is it to use lube on a regular basis?
The music is playing, the candles are lit, and the mood is set for friskiness – that is, until she reluctantly asks to get the lube. "Again?" he thinks to himself, offended that he can't get the job done on his own. Is it normal for a couple to use a personal lubricant on such a regular basis?
The truth is that some ladies simply have more difficulty producing natural lubrication than others. And other times, stress, arousal levels, or the size of a sexual organ (aka Giant Penis Syndrome) can turn sex into a seemingly Herculean feat.
But according to the experts, there's no harm in habitually using artificial lubrication as an additional aid. In fact, they highly recommend it.
Dr. O'Reilly is a sexologist with a PhD in human sexuality who claims that "the possibilities with regard to techniques and activities grow exponentially with lube use". Personal lubrication enables partners to experiment with certain positions that would otherwise be impossible (or at least, really, really uncomfortable!).
Lube improves the female sexual and orgasmic response – especially by making sexual entry easier and more pleasurable – but it can also make the experience more enjoyable for men, too. And not just during intercourse: lube can enhance masturbation to a level that feels even more enjoyable than oral sex.
Dr. O'Reilly claims that there's no problem with using lube every time a couple has sex. "As long as you're using a lube with which your body is comfortable (i.e. you don't have any allergies or skin sensitivities), you can use lube every single day," she explains.
"Some women moisturize their vaginas with lube daily just as they moisturize their skin with lotion after a shower."
Of course, with literally dozens of personal lubricants on the market, it can be overwhelming to have to choose just one. Two of the most popular brands, K-Y Jelly and Astroglide, each offer a broad line of products that serve different needs. Astroglide, for example, offers both liquids and gels, depending upon what type of feel a couple prefers. The liquid products include a warming liquid, a strawberry flavored liquid, and of course, the original formula; while the gels include a standard formula, a sensitive skin formula, and a diamond silicone formula (offering a silkier feel). Dr. O'Reilly however, specifically recommends Astroglide's Natural water-based version, which is glycerin free.
Astroglide even now makes a lube that supports insemination called Astroglide TTC (Trying To Conceive). Dr. Ghadir – a fertility specialist and founding partner of the Southern California Reproductive Center – claims that nearly 50% of the US population won't conceive within three to six months of unprotected regular intercourse, and 15% won't be able to conceive within one year, making TTC a valuable product for young couples trying to get pregnant.
As Dr. Ghadir explains, "The timing of intercourse during the menstrual cycle is very important and (the stress of) having to perform 'on demand' can cause a lack of arousal and vaginal lubrication. And there are very limited numbers of lubricants…effective in promoting sperm movement into the uterine cavity. The pH and isotonic levels of TTC are adjusted to support fertility and allow sperm to travel freely, (while providing) appropriate lubrication during the process."
Whatever your goal might be – whether to experiment in the bathtub, add a new member to the family, or simply enjoy a night of intimacy – there's a lube out there for you and your partner that's perfectly safe for regular use.
Ladies: there's no reason to feel embarrassed if you need a little lubrication assistance. And guys: you have no reason to feel inadequate if your girlfriend or wife likes the "special sauce" – think of it as a gift that'll take an already pleasurable experience to new heights!