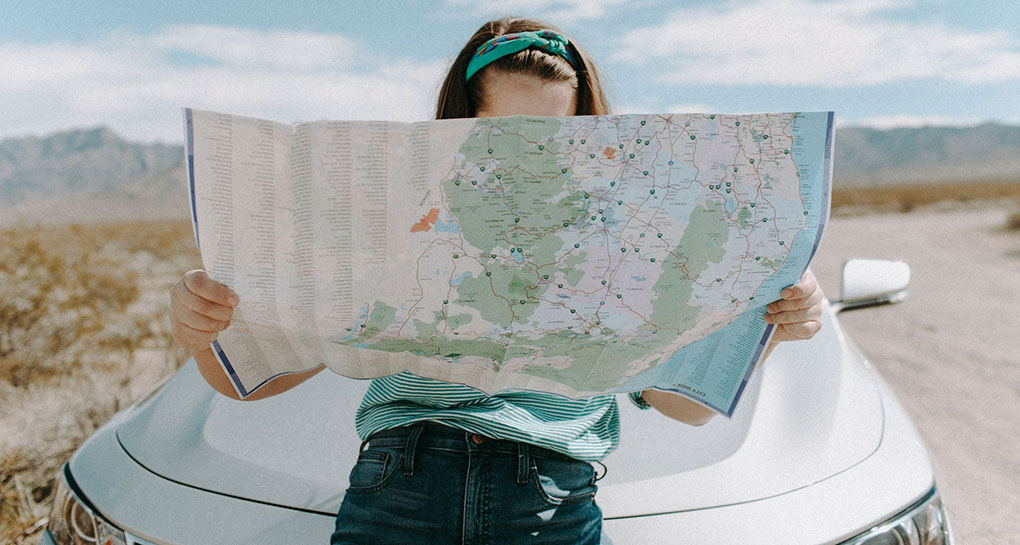 Exploring the beauty and charm of the United States with your significant other can create unforgettable memories and deepen your connection. From breathtaking natural wonders to vibrant city escapes, the U.S. offers a plethora of romantic getaways for couples. In this guide, we'll highlight six enchanting U.S. vacation destinations that are perfect for sharing with your loved one. Whether you seek adventure, relaxation, or cultural experiences, these destinations have something special to offer every couple looking to create lasting moments together.
Look no further than these vacation spots for the ideal romantic getaway
In the hustle and bustle of daily life, it's easy to forget just how important it is to take time out for ourselves and those we love. Checking out of reality for a few days and focusing on nothing but your relationship helps rejuvenate passion while making beautiful, lasting memories for a stronger bond. And yet, though we may daydream of a romantic getaway on a tropical island, too often, we find ways to make excuses for planning such a peaceful escape.
Fortunately, a vacation doesn't have to be a bank-breaking, 10-day investment. It's time to refocus your energy on making something work instead of dwelling on why it won't! The following suggestions can be altered to fit each unique relationship, but hopefully they'll serve as a reminder that time spent together can be special whether around the corner or across the country:
1. Cape Cod, MA
With beautiful scenery, a plethora of available activities, and inviting shores, Cape Cod will have you imagining you're in a romantic Hollywood film. Walk hand in hand along the coastline where there will be no shortage of breathtaking views and deep conversation. Cape Cod is especially enjoyable for the couple looking to relax while remaining active. A bike ride at sunset will set the mood for a tender evening together, and after just one night, you'll be feeling the intimacy once again.
2. Big Sky, MT
For any couple that enjoys the outdoors or a warm fireplace to cuddle up next to, Big Sky's the place to be.
Though primarily known for their skiing and winter offerings, the Big Sky resorts also provide plenty of summertime activities such as fly fishing and horseback riding. Big Sky has no shortage of spas and wellness centers, so you'll get your dose of relaxation before heading back to your cabin for some personal time.
3. Napa Valley, CA
Nothing says romance better than a glass of wine by candlelight – except maybe a tour of Napa's finest wineries. This getaway is sure to settle your stress and get the positive thoughts flowing like a poured bottle of Cabernet. Napa Valley is not only lined with delicious wineries, but the terrain itself is gorgeous. There is plenty to do and see that will set the mood, including hot air balloon rides and a surplus of music and art.
4. St.Thomas, USVI
The moment you land in St. Thomas, its mesmerizing waters will completely ease your mind. The island life is energetic and fun, while the beach is calm and relaxing. Choose to bask in the sun or engage in water activities such as snorkeling or scuba diving – either will leave you feeling refreshed and full of life. St. Thomas is a unique domestic getaway that will reignite the passion in any relationship.
5. Las Vegas, NV
While not the ideal choice for every couple, Vegas is definitely a US trip worth taking for those that thrive on exhilaration. With so much to take in and be wowed by, you'll channel your inner child at the casino or at live performances. Vegas is a great place to let loose and remind yourself of the fun you have with one another, and why you fell in love in the first place. Beyond the bright lights, Vegas is also home to some of the best dining and spas in the nation, which will provide your trip with just the right amount of fun and tranquility.
6. A Big City (New York, NY; Los Angeles, CA; Chicago, IL)
Although the three are very different, vacationing in a big city such as Los Angeles, Chicago or New York comes with unmatched convenience and excitement. These cities are homes to great culture and architecture, leaving plenty to be experienced. Exploring an unknown destination with your significant other will remind you of those sparks you felt at the beginning of your relationship. These cities are all homes to great love stories – so traipse the territory together, and add some flare to your own romance.
BONUS TIP: Save money by planning a "staycation" with your partner.