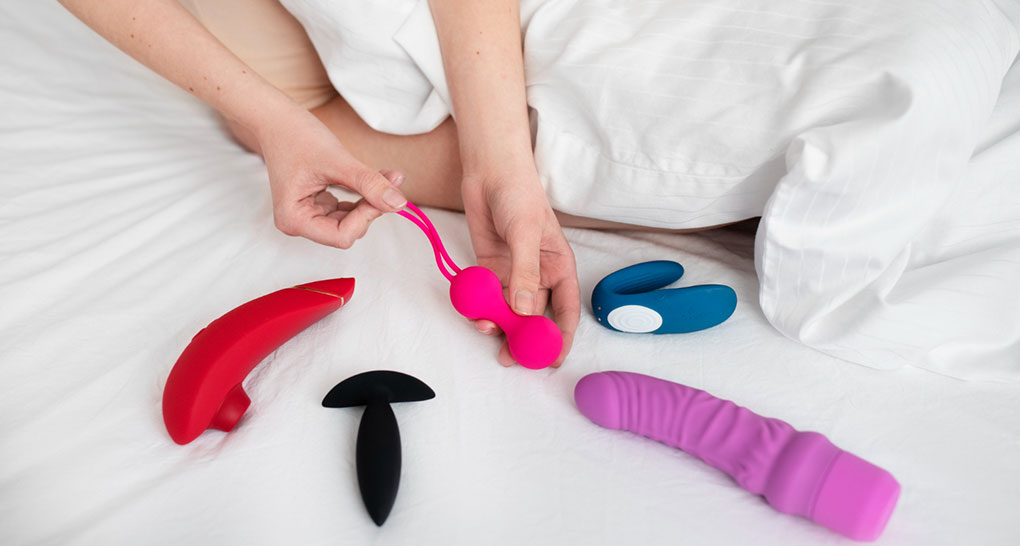 Whether you're looking for your first vibrator or want to add a new toy to your growing collection, there are a few things to think about when considering how to choose a vibrator. Asking yourself the following questions will help you narrow down the options and find the perfect toy for you.
What Brings Me the Most Pleasure?
No one knows your body like you do, and the first step in how to choose a vibrator is to consider what gets you off the hardest. Do you prefer clitoral stimulation or are you more excited by vaginal or anal penetration? Do you like both? Or do you want it all? There are tons of options in vibrators, so there's no reason to settle for less than the perfect choice. You can choose something small and compact that will only work your clit, or a stronger, larger and more powerful option that will penetrate you while also providing clitoral stimulation.
Where Do I Plan To Use It?
Some vibrators are considerably stronger than others, and as such they can be much louder as well. If you share an apartment with a roommate or don't want your partner to know that you're using toys, you'll need to consider how to choose a vibrator that will run more quietly. If you travel frequently, you might want a smaller model that's easier to take with you on the go. On the other hand, if you live alone or plan to have your partner involved with you and your toys, you won't need to worry about how loud or large your vibrator is.
How Important Are Options?
If you're looking into how to choose a vibrator for the first time and don't already have any toys, you'll likely want to choose something that has many speed variations and other options. This will allow you to play with your new toy and find out what excites you the most. However, if you've already got a toy or two, you'll likely have already figured out what works best for you. In this case, look for a specialized toy that will work for you when you're in a particular mood. For example, you might choose a vibrator that's specially made for anal play or clitoral vibration.
Is It Convenient?
Size isn't the only thing to consider when thinking of how to choose a vibrator that's going to be convenient. Some need to be plugged in, while others will work on battery power. If you're planning on using your toy in many different areas of your home or for use on the go, having battery power will likely be a huge asset. The last thing you want is to run around looking for an outlet when you just feel like getting off. On the other hand, if you're planning on working mostly from home and in the privacy of your own bed, you'll likely have a plug near you. Vibrators that plug in are typically more powerful than those that run on batteries, so you might choose a plug in option.
Do I Like It?
Once you've figured out how to choose a vibrator that will meet your physical needs, take a moment to consider how they look. Some people feel that certain vibrators have more of a clinical or cold feel to them. You want your vibrator to make you feel sexy and to help you get ready for sexy fun ñ not make you think of a visit to the doctor's office. Make sure that you choose a model that's fun, sexy and will make you look forward to getting to know it better.