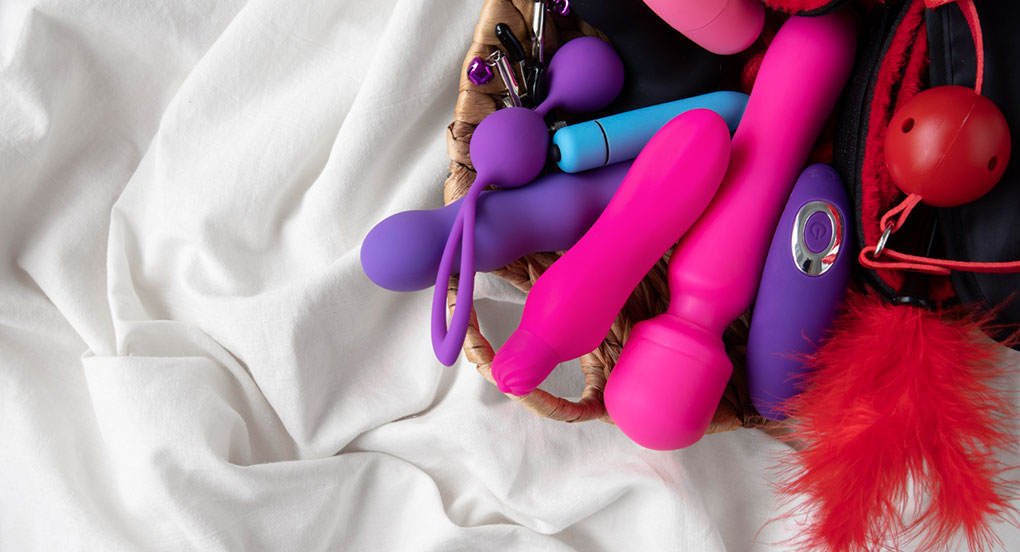 High end or luxury sex toys have been growing both in popularity and in numbers since the early 2000s. There's no clear definition of what makes a high end sex toy, well, high end. Often the label comes from the manufacturer, and is more marketing than substance. Many manufacturers of high end toys end up burning out early, only making a few products and only lasting for a few years.
For the purposes of this review I would define high end toys in part as a contrast to most sex toys which are mass manufactured and designed with little thought for the end user or longevity.
Instead a luxury or high end toy is designed for both beauty and function, and is manufactured using high quality materials and components, chosen for their practical and attractive applications.
It is worth noting that most of the people who are making high end sex toys are not from inside the adult sex toy industry. Instead they tend to come to their creations with backgrounds in industrial, graphic, or conceptual design, and marketing. The obvious (and possibly only) drawback to the high end sex toys currently available is price. With retail prices ranging from $150.00 to over $1000.00, high end sex toys are out of the reach of many of us.
The good news is that as more people buy these toys, and more people begin to make them, we will eventually reach a critical mass, when the prices of high end sex toys can go down, but the quality can remain (more or less) the same, eventually leading to the Ikea/Target philosophy of affordable design for all. Until then, if you're looking to splurge, or just do some e-window shopping, check out this survey of the new and old high end sex toy designers.
Elemental Pleasures
The creators of Elemental Pleasures, Peg and Dennis McIlnay-Moe, are both mechanical engineers who were working in the aerospace industry, and have combined their knowledge of durability and good design with their obvious passion for making great sex toys. Their line of vibrators are made of Titanium, Stainless Steel, and Anodized Aluminum and offer sensations and durability that are completely unique. They were the first people to make sex toys of this caliber in the U.S. for sale in retail stores. When you visit their site it's well worth clicking through to watch the profile Sextv produced on the couple who are behind Elemental Pleasures.
Je Joue
Taking high end sex toys to a new level, Je Joue is the first commercially available product to really offer a practical teledildonic experience. While Je Joue lacks the organic shape and feel of other high end sex toys, it more than makes up for it in intuitive electronic design and functionality. The Je Joue not only helps you explore what you like, it remembers how you like it, and plays it back for you thanks to a powerful motor and a microprocessor which comes pre-programmed with 10 different digital foreplay 'Grooves', sensual vibration patterns designed to take you from zero to sixty, as fast or slow as you like. You can compose an infinite number of new Grooves and download them directly to the Je Joue's microchip. You can also create your own Grooves online, email them to a friend or lover's Je Joue, or leave them on the Je Joue website for anyone to download and try your Groove on for size.
Jimmyjane
Jimmyjane is the labor of love of a diverse group of professionals from the worlds of design, art, beauty and fashion. The company is led by Ethan Imboden, an award winning designer who left consulting with a desire to create something genuine and unique. The concept: to infuse design & luxury with sex to bring beauty to a neglected product category. The designs are the height of simplicity and intelligence. Elements like their patented removable motor that can last up to 16 hours on a single AA battery, available engraving on their Little Gold and Little Platinum products are completely unique, and their new, equally beautiful but more affordable Little Chroma series marks the first effort from a high end sex toy designer has moved to make luxury products more widely available in sex toy stores.
Kiki De Montparnasse
Kiki De Montparnasse is a New York based retailer that commissions lingerie, jewelry, home, bath, body and beauty products, and a small selection of high end sex toys, including a hand sculpted obsidian glass dildo, and several gold, silver, and titanium vibrators. The opening of the Kiki De Montparnasse store in SoHo signals an important change in high end sex toy retailing in North America. Before they were open, high end sex toys were mostly made in the U.K, and available in the U.S. only at select fashion retailers. Hopefully their existence will encourage more designers to turn their attention to sex toys, and more people to consider the investment in their sexual pleasure.
Lelo
With a tagline that reads "lust objectified" Sweden-based Lelo has been making powerful and beautiful vibrators since 2003. Their stated aim is to create objects not just functional, but seductive in their own right, by blending fashion, femininity, engineering and design. The result is a line of high end sex toys that are supremely functional and attractive. Using materials including stainless steel, 18K gold, and silicone rubber, Lelo has also made a move to introduce more affordable, but equally beautiful products to the adult retail market.
Mi Su
Inspired by natural, organic forms and made from titanium, obsidian, rose quartz, gold, silver and a range of precious stones, Mi Su fuses jewelry, art objects, and sex toy design, making toys that demand to be touched. Their website features a small selection, but they also offer something they call "Mi-Su Couture" where they will custom design toys to your specifications.
Myla
UK based retailer Myla may have been the first company to commission high end sex toys from established designers. Started by two friends who, according to their site "decided to work together to create the world's first luxury sex brand for women". Myla offers lingerie as well as a line of high end sex toys. They began with a vibrator called Bone which was designed by Tom Dixon, but have added other products along the way, which are now available in the U.S. and on line.
Shiri Zinn
UK based, South African born conceptual designer Shiri Zinn was one of the first designers to turn her attention to high end sex toys. From her crystal encrusted vibrators and glass dildos to her luxurious floggers, everything Shiri designs is beautiful and functional, never compromising one for the other. Her best known creation, the Minx vibrator, has been a staple at the UK erotic boutique Coco de Mer for several years and was one of the first luxury sex toys to come to the U.S.
Sex Machines
Because a definitive history and topography has yet to be written for sex toys, it's hard to know whether sex machines as a type of sex toy belongs in the category of high end sex toys. Some sex machines are decidedly low tech, nothing more than some soda cans, a few gears, and a lot of love. But other sex machines, most notably the Autoblow, are carefully designed and perfectly executed.