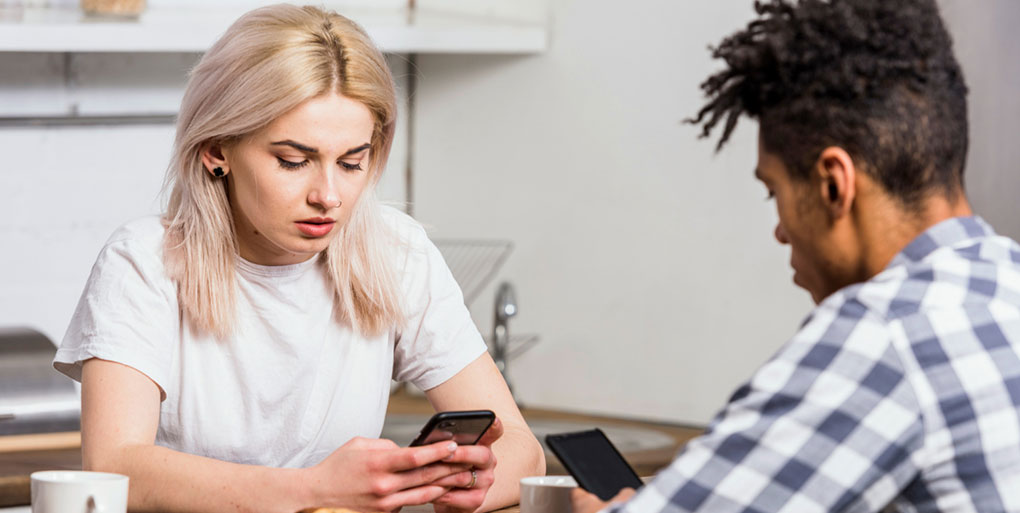 Wanna Know How To Get Rid Of A Guy Real Quick?
There are plenty of things a woman can do to turn a guy off during what's supposed to be a romantic evening out. Here are some of the easiest ways to get a guy to run from a bar or restaurant without looking back:
Get Sloppy Drunk
Perhaps the most common offense involves booze, and lots of it.
There's nothing wrong with getting drunk on a date now and then. But drinking way too much – enough to lose all inhibitions and any sense of judgment – will leave a pretty negative impression on a dude looking for anything more than a one-night stand.
Obsessively Look In The Mirror
It's great that you want to look hot for your date – but do you really think your hair has changed all that much in the last three minutes you've been sitting at the bar? An occasional "freshening up" is totally reasonable, but busting out the compact mirror every thirty seconds indicates narcissism and/or extreme insecurity.
Cake On The Makeup
In fact, while we're on the topic of physical appearance, over-applying makeup is another surefire way to gross a guy out. Not that I'm trying to convince anyone that every man prefers a woman to go 100% au natural at all times, but there's a pretty thick line between "beauty makeup" and "circus clown".
Compare A Guy To An Ex-
No girl wants the guy she's out with to detail his past sexual exploits, just as no guy wants to be compared to a woman's ex-boyfriend sexually, intellectually, or emotionally.
There's nothing wrong with discussing relationship history – as long as it's not done in the context of judging present company.
Burp
You know how openly burping without remorse is one of the quickest ways a guy can turn a girl off? Well, the opposite is certainly true, too. Ladies, try to suppress those giant Barney Gumble-esque belches, and simply excuse yourself if a lil' guy happens to slip out.
Wear Too Much Perfume
A touch of perfume is always a nice touch – guys love the way women smell at least partially because we usually smell so damned bad. But subtlety will get you everywhere, ladies: go for a dab rather than a dunking to avoid smelling like your old aunt Gladys on her 80th birthday – and causing the guy you're out with to gag on the fumes.
Over-Order
You know what's grosser than a lady shoveling food into her mouth at a rate that would make a competitive eater blush? A lady who orders the most expensive thing on the menu and barely even takes two bites. She's certainly worth the surf n' turf lobster / steak combo – but only if she actually eats it!
Flush A Tampon
Ever wonder why most restaurant bathrooms and product instructions warn not to flush tampons down the toilet? Because TAMPONS AREN'T MEANT TO BE FLUSHED! Doing so could very well cause a terrible clog, and a totally gross one that your date will not want to encounter.
Demonstrate Ignorance
Grossest of all is to do or say something that exhibits a deep ignorance regarding any particular group of people. Spouting off inaccurate "truths" about another person's race or sexual orientation is a surefire way to send your date running. Intolerance is undeniably unsexy.