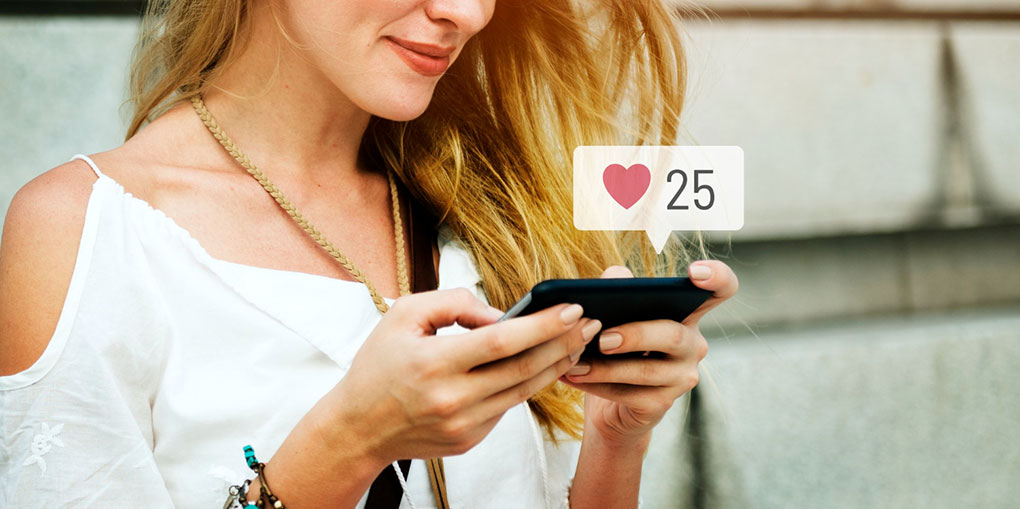 Here's How To Know When It's Time To Bail On Your Online Crush
Any online dating veteran knows the basic pitfalls to avoid: Never talk to anyone without a photo; ignore those who ask for sex without any genuine warm-up conversation; left-swipe anyone who reveals too much too soon ("I've been married three times… to siblings!"). But do you know all of the signs that suggest you should be bailing on that cutie you've been talking to? Save yourself time and heartache by learning these five online dating red flags:
1. Pics, But No Profile
Does he (or she) have a ton of pictures, but a profile that's missing any actual words (or at least, any intelligible English sentences)? Don't allow the cute photos of your new crush to blind you. Someone who's only presenting a physical image wants just one thing from online dating: a warm body… or money. If you're looking for a relationship, don't waste your time with coldly shallow profiles, which indicate that the person either thinks they're too good-looking to bother with a description, or is a spammer fishing for suckers.
2. Too Much Information
On the other hand, someone who lists personal fun fact after fun fact in his or her online profile isn't exhibiting very good judgment, either. Such a narcissist is very likely to display similar behavior on a date by rambling endlessly about desires, interests, and personal history. Meet this person for coffee, and odds are that you'll be scheming for a way to escape the date within the first 30 minutes out of sheer boredom.
3. Too Much Ex- Talk
Uncovering a partner's past relationship history is important for understanding that person's strengths and weaknesses. However, online profiles are not appropriate mediums for this information to be shared. If your crush starts to reveal past relationship details before you've had a chance to meet in person, he or she clearly lacks discretion… and doesn't lack a surplus of baggage. We all make mistakes, but any potential partner with an endless reservoir of dating horror stories is underlining the one thing that all of those failed relationships had in common – the very individual recounting those tales.
4. Inconsistent Availability
Does your new infatuation send texts, email, or messages constantly, only to ghost on you for a day, week, or more? Maybe you wonder out loud to your friends where he or she could be – or you simply feel relief every time your crush gets back in touch and refocuses attention on you. While it is possible that you're dating a world famous, jetsetting business mogul or an overworked E.R. doctor, there's usually a much simpler explanation for this behavior: he or she is seeing other people.
5. Delaying The First Meeting
While we're all busy from time to time, those who keep rescheduling an initial face-to-face meeting usually have something to hide (haven't you seen Catfish?). Maybe the person is socially awkward, or misrepresenting him – or herself physically – or maybe he or she is just not that into it. Even if your crush is being transparent, do you really want to start a relationship with someone so flaky? Whatever the case may be, you're better off cutting your losses and putting time into finding someone who can actually hang out!