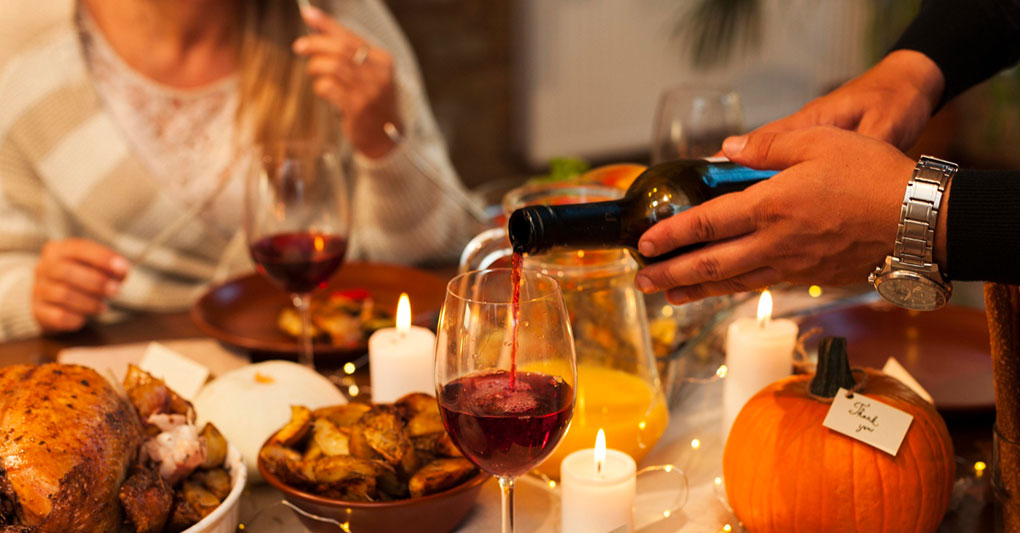 Have you ever had a date on Thanksgiving, and weren't too sure what to do? I have, and let's just say dinner at his parent's place for our second date wasn't the best of ideas.
It's a fine line, enjoying someone's company on a holiday like Thanksgiving, which is traditionally shared with close friends and family only. But for those of us who either don't have family close by, or want to do something fun before the family events later in the evening, these Thanksgiving date ideas are sure to pique your interest and get you and your date having a great time together.
Thanksgiving Date Ideas For First Dates
You may have just met, or only had a handful of dates together, but you want to do something with the person you've got your eye on. These Thanksgiving date ideas are purposely casual yet offer enough face to face time for the two of you to get to know one another better.
Go out to dinner. Many restaurants stay open for Thanksgiving, and offer a complete meal with all the necessary trimmings. So why not be thankful that you aren't slaving over a hot stove, and enjoy some time with your date at a local restaurant you've been wanting to try out.
Volunteer. Similar to the holidays, there is surely to be a non-profit organization putting on a free meal for those in need in your area. Take a peek in the Yellow Pages or call your city offices to see who needs help, where, and if the two of you can volunteer together.
Host. Throw the doors open at your place, and invite everyone you know (including your date) for Thanksgiving. You could even turn it into a singles' Thanksgiving party, where everyone is instructed to bring a potluck dish, as well as a single, available friend of the opposite sex.
Thanksgiving Date Ideas For New Couples
Pre-meet-the-parents stage, yet dating at least a couple of weeks, managing a Thanksgiving date in this early relationship time frame can be tricky, but not impossible.
Take a trip. It doesn't have to be far, but a change of scenery or venue is the intention here.
This could be as simple as spending the night in an all-inclusive Morrocan restaurant for a pseudo vacation, as easy as exploring some hiking trails just outside of town, or as in-depth as renting a room in a B&B for the evening (although I can only recommend the latter for those who've been dating a couple of months or more).
Have a movie marathon. It's unlikely there will be much on TV during Thanksgiving. So why not grab a handful of date movies, and make an evening out of it? You could even create a theme for the evening, using one of these dinner and a movie date ideas.
Thanksgiving Date Ideas For Long Term Relationships
When you've been dating for a while yet can't be with family for Thanksgiving, you can try any of the aforementioned Thanksgiving date ideas, or you could venture out and make the evening a mid-year Valentine's Day for two.
Share an intimate dinner together. There's nothing quite like Thanksgiving dinner for two, and perhaps even a sexy couples game to round the evening out nicely.
Take a vacation. Many people travel during Thanksgiving to meet family and friends for the holiday, but I'm suggesting a vacation of a different nature. Go somewhere, just the two of you, where you'll be pampered and well taken care of, reminding you both of just what all you're thankful for.