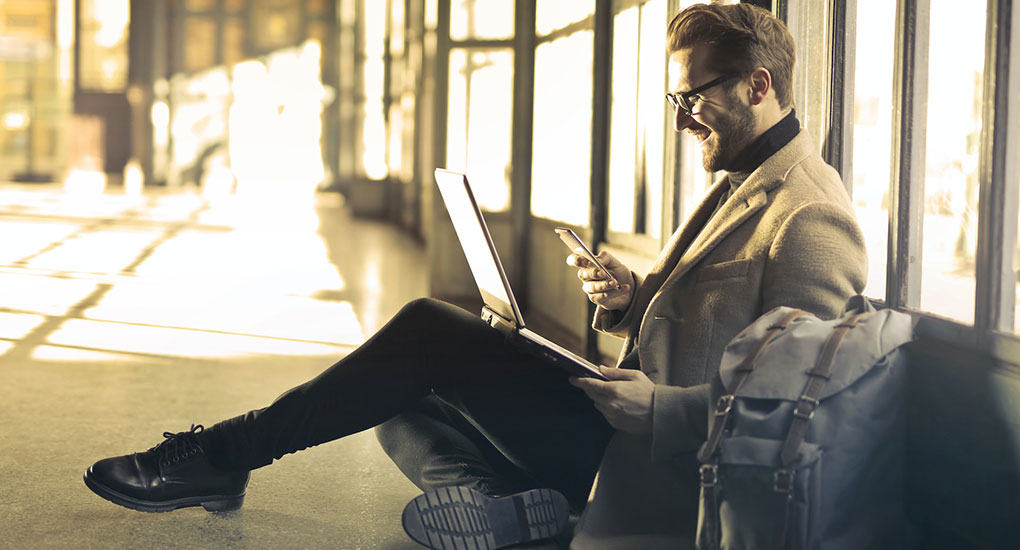 Great First Date? Follow This Guide To Ensure Second Date Success
Ah, the first date: that critical meeting during which a possible future together can be made or broken. It's a test – and a tough one, at that. So if you passed, congratulations are in order. But just because you had a great first encounter doesn't mean you can throw caution to the wind and assume a relationship is inevitable. Read on to find out what to do (and what to avoid doing!) after a successful first date:
DO: Feel The Situation Out
Was the date great for both of you? Sometimes it can be difficult to tell – like when you come across a people-pleaser who doesn't have the ability to communicate genuinely. Or, perhaps your date was super into you but has a rocky past and is doing his or her darndest to hide it. Still, there are hints to look out for. For example, what did his or her body language convey? Did your date verbally indicate an intention to see you again, or did you get a lukewarm exit? If your date stuck his or her tongue down your throat and then offered up an ATM pin number, you're likely in good shape.
DON'T: Worry About Timing
Should you wait hours, a day, or a week to resume contact? Believe it or not, no set amount of time is universally appropriate for a follow-up call, text, email, tweet, or poke (are we really still poking?). There's no algorithm; only what feels right and isn't borne of compulsion or worry. Putting too much thought into this kind of detail won't do anything but deplete your confidence.
DO: Live In The Moment
Think of the few hours you spend together as a standalone good time with a person you want to get to know better. Treating the evening like a launchpad providing the means from Date A to Date B will only add a weird layer of tension. Go with the flow and allow your night to evolve organically. This will help you to avoid that "next step" pressure we all seem to occasionally (or frequently) place on our love lives.
DON'T: Get Ahead Of Yourself
Don't put all of your eggs in one basket – even if that basket is downright gorgeous. Get with the times! Daters today often see multiple "potentials" sans serious commitment until something feels right and makes sense. Not to make you paranoid, but just because you had one good first date doesn't mean that every subsequent date will go accordingly.
DO: Meet More People
Until you've gone on a few dates with someone, keeping your focus diversified amongst other people will actually help you hone in on the qualities you value the most. It may take longer to find the right match, but when it happens it'll be because you did your research – not because you settled for what was available.
DON'T: Repeat The Same Date
If you went out for coffee on the first date (which I highly recommend), have the next date over lunch, or during a breezy summer stroll in the park. Not only is it lame and boring to do the same thing twice, but by changing up your environment, you'll get to know a totally different side of your partner.
Remember:
Above all, a great first date is meaningless unless you let your budding relationship evolve naturally. So don't obsess – just enjoy. Relaxing and staying "present" will more effectively showcase your natural self and hasten the inevitable: you and your maybe lover will more quickly recognize incompatibility and part ways, or even better, will uncover something beautiful between you two to nurture and watch grow.