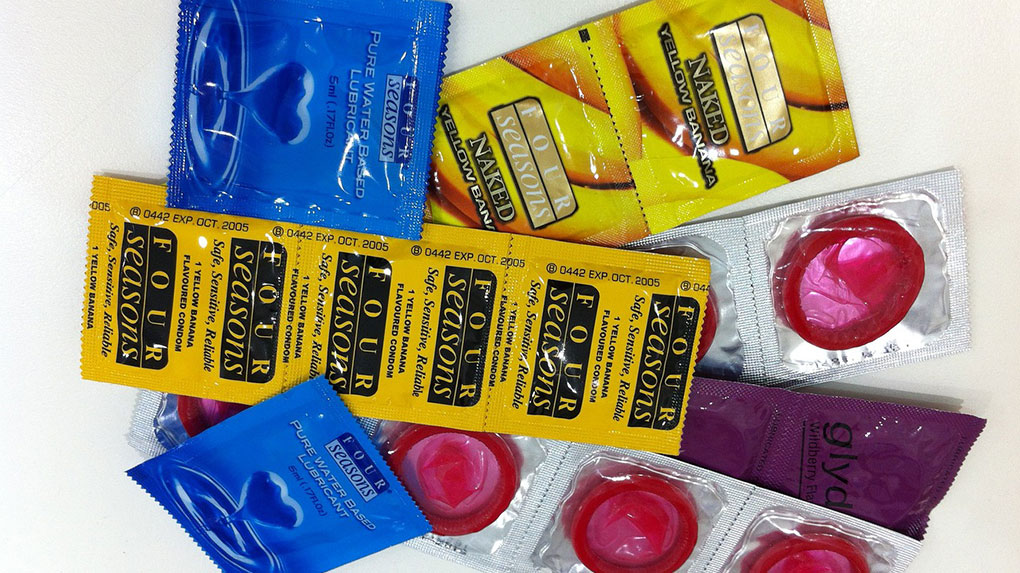 Condoms are the only method of birth control that helps protect against STDs and HIV – use one with every sex act involving a penis.
Here's How:
Take a condom out of the wrapper carefully; do not rip it, do not use your teeth, do not use a knife or scissors.
Take out the condom and put it on as soon as there is an erection.
Always handle the condom with care, if it tears it is useless.
Cup the condom between your fingers to put some lubricant or spermicide inside, this helps stop breakage.
Put the still rolled up condom at the tip of your penis and pinch the end, gently unroll it up the shaft.
Make sure that there is room left at the end of the condom (this is why you pinch it as you roll).
After orgasm, hold the top (closest to your body) of the condom as you withdraw.
Remove the condom right away after you have an orgasm.
Remove the condom by firmly holding the top of the condom and pulling down keeping the condom open as if it were still being worn.
DO NOT unroll the condom to get it off, or roll it down the shaft if the penis – pull it off carefully and intact.
DO NOT let the condom be turned inside out while you remove it and avoid spillage by holding the top.
Dispose of the condom as soon as you are done.
If you have sex again right away, or try oral or anal sex, use a new condom.
Tips:
Do not store condoms in your wallet, glove box or in other places where it can be damaged by heat or "wear and tear".
Do not use a condom that has expired.
Do not use spermicidal condoms for oral sex – DO use this sort of condom during oral sex
Do not use the same condom more than once.
Do not double up, use one condom at a time and use a new one for each sex act.