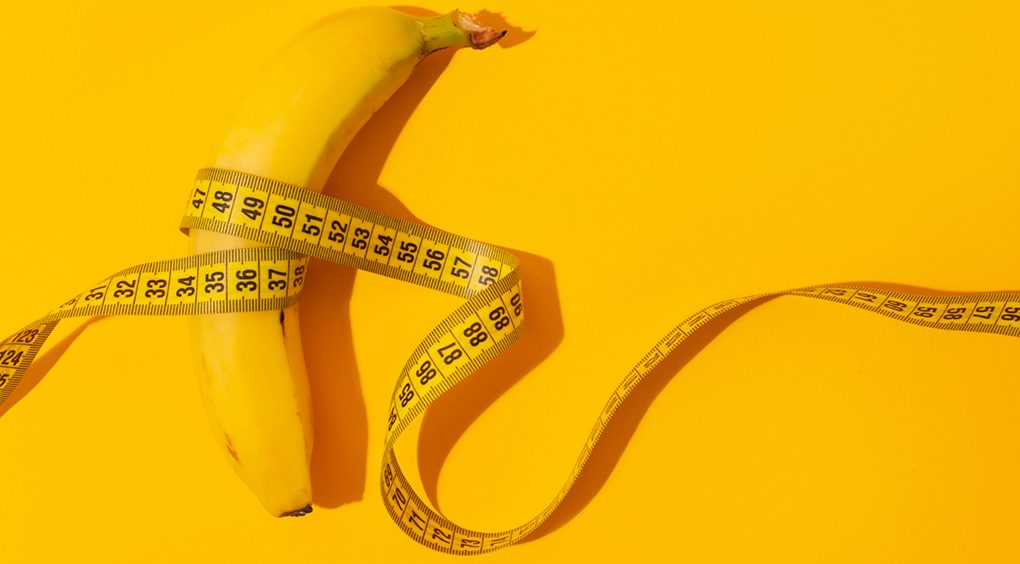 One of the reasons that it's so difficult to find accurate global data on average penis size is that measuring penises is a lot more complicated than you might think.
Where do you start, literally? As it turns out everyone seems to measure differently, with different techniques from different starting points, which makes it difficult to compare data across studies. The media also seems to be endlessly fascinated with talking about penis size (I wonder why), and can sometimes take perfectly reasonable research and twist it into something both misleading and misguided.
Take this example:
I came across a Reuters headline on MSNBC.com informing me that "condoms are a big problem for men in India". In contemplating all the things that are wrong with the headline alone, I had to wonder: Are news editors just a bunch of men who giggle at the word "penis"? Are they so enamored by their juvenile distractions that they forget how to do math and uphold an unbiased view of different races?
The article is about a two-year study, conducted by the Indian Council of Medical Research, which set out to determine the average penis size of men in India. It is a gloss of a slightly longer, but still bewildering article published in the Times of India.
It reported that most study participants' penises measured 126 to 156 mm in length; 30% measured between 100 and 125 mm. According to the authors, these sizes are significantly smaller than average condom sizes and, therefore, condoms need to be smaller for Indian men. According to the Times of India piece, the council was to make recommendations regarding new condom sizes a few months later (although I doubted from the start that this was true.)
Now, I could be generous and consider the reason for such an absurd statement to be published in a legitimate news source to be the same old story – when it comes to any sex content, the editorial gaze fogs over and any old rubbish will be printed.
In this case, I should explain the following:
Condom sizes are universally larger than average penis size. This is true in Europe, North America, and India. Condoms are significantly longer than the average penis length, and are designed to stretch and accommodate average penis width.
Measuring penis size is in fact a difficult and somewhat contentious subject. One of the reasons that it's so hard to arrive at accurate averages is that everyone measures differently.
That said, the reported penis size averages for the non-representational sample of 1,400 men in this study fall very much within the Western averages.
While ill-fitting condoms are indeed one reason for condom failure and failure to use condoms in the first place, making condoms smaller will not necessarily fix this problem.
But let's say, on the other hand, that I'm not feeling generous. I'm feeling cynical and bitter about the mainstream media's treatment of sexuality. I think to myself: "This sure sounds familiar. Let me think. Who were the last people to seriously correlate genitalia with race?". In this case, I should remind them of the following:
The last group who carefully documented the relationship between genitalia and race were the colonial "scientists", not exactly the folks any of you want to emulate.
In all this reporting, there is confusion between biological origin and citizenship. Suggesting this study applies to all Indian men suggests that every male living in India is the same and has the same background. The generalization being made here is like saying that all American men are white.
I shouldn't have to point this out to a group of educated news people, but penis size simply is not a salient characteristic from which we can extrapolate anything in regard to race. In fact, let's not forget that the physical parameters of race are, to an extent, arbitrary. And the variety inside any group is just as likely to be robust as the variety between groups.
In the end, I prefer to think of these articles as another example of how – when it comes to reporting on sex – journalists and editors consistently phone it in (and not in a legitimate way).